How to Know When It's Time to Sell Your House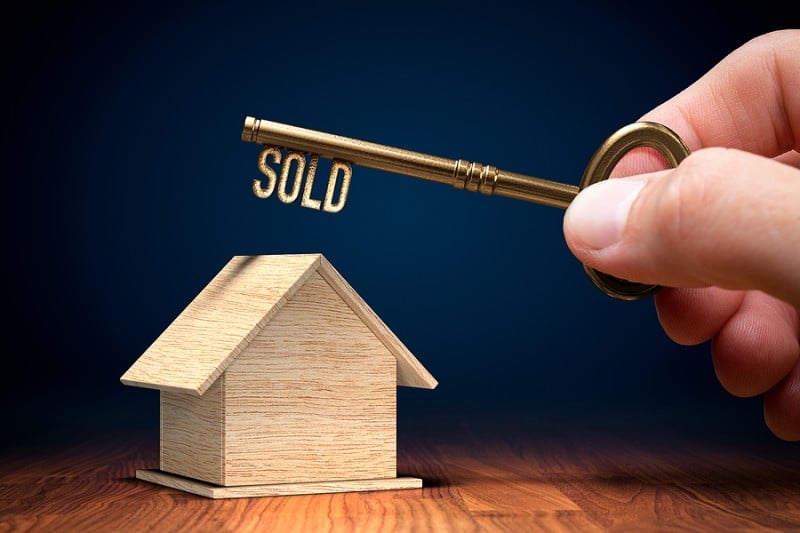 If you're thinking about selling your home but aren't quite sure whether it's the right time to make a move, arriving at a decision can be tough. And before you choose to sell — whether you list on the open market or sell to a cash home buyer — you'll want to carefully consider several factors to make sure you're making the right choice.
What factors should you weigh to determine the best time to put your home up for sale? Here are 6 clear signs that it's time to sell your Ohio home.
1. You Can't Keep Up With Necessary Maintenance or Repairs
If your house needs major repairs that you simply cannot afford, neglecting those repairs now will only cause more serious problems down the road. And those problems will likely depreciate the value of your house over time. The same idea applies if you can't afford to perform the routine property maintenance every well-cared-for home requires.
While you might not love the idea of selling, you probably also don't love the idea of letting your house deteriorate, which could seriously lower its value. If selling now would allow you to command a higher price than selling later, it may make more financial sense for you to move into a place that you can truly afford.
2. Your Space No Longer Meets Your Needs
Is your family outgrowing your current home? Or perhaps you need more space for an office or an additional room for working on your hobbies? Maybe you want a yard (or a bigger yard) that you simply can't have where you currently live?
If it doesn't make financial sense for you to renovate your home, or it's simply not possible for you to have the home features that you'd really like to have, it's probably time to sell. That's especially true if you have buying options in mind that better meet your needs, and your profits from the sale will help you purchase another home.
3. You Want to Downsize
Is your house a bit too big for your liking? Would moving into a smaller space allow you to make smart moves with your money? Then it's probably a good time to sell, especially if you can command a great price for your home.
4. It's a Seller's Market, and You're Ready for a Change
What does your local real estate market look like right now? Is it favorable to sellers rather than buyers? Because if it is, and your home has seen significant appreciation that would net you a sizable profit, you may want to seriously consider selling.
That said, the decision to sell shouldn't be driven by market conditions alone. Think about where you're at in life, where you're headed, and what kind of lifestyle you'd like to have. Also, think about whether you can afford to purchase another property wherever you'd like to live.
If you're ready for a change, and selling would allow you to move closer to having the lifestyle you've been daydreaming about, it may be the right time to put your house on the market.
5. You Have Plenty of Equity in Your Home
If you have lots of equity in your current home, and selling would allow you to pocket a handsome profit, it's probably a good time to sell. That way, you can afford to put a down payment on another home without stressing yourself financially.
Selling when you don't have considerable equity in the property could cause you to lose money, depending on how you sell. Keep in mind that if you take the traditional route (working with an agent and listing on the open market), you'll be responsible for paying commissions, closing costs, and other fees associated with the sale.
Without enough equity, those expenses could ultimately eat up any profits you make and may even force you to fork over additional money just to wrap up the sale.
6. You Might Be Facing Foreclosure
Can't afford to keep up with your mortgage payments? Then it may be a good idea for you to try to sell your house as fast as possible so you can use the proceeds to catch up on any payments you may have missed.
Selling quickly is possible, especially if you choose to sell to a cash home buyer, and doing so will allow you to avoid the significant hit to your credit that foreclosure will inevitably take.
Sell Your As-Is House Fast for Cash
If you're interested in selling your Columbus-area home as quickly as possible for a fair cash price, our team at 614 Home Buyers would love to make you an offer. We buy as-is houses for cash and can purchase your home in a matter of days, regardless of its current condition. You won't pay commission fees or closing costs, and your home won't even need to pass an inspection before you can sell.
Ready to get a no-obligation offer for your Columbus house? Then give 614 Home Buyers a call today at 614-567-5050 or contact us online to get started!