Sell Your House Fast Pataskala, OH, Request a Cash Offer Today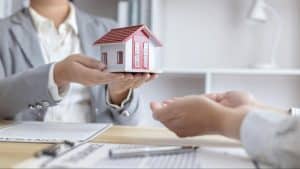 When it comes to selling your home in Pataskala, OH, the traditional methods might not always be the fastest or most efficient. If you're looking for a swift, hassle-free way to turn your property into cash, you're in the right place. At Sell My House Fast Columbus, we prioritize your needs and offer a tailored approach that ensures a smooth selling process. Don't get bogged down by agent commissions, repair costs, or prolonged waiting periods. Let us offer you a better way to sell.
Sell Your House for Cash
Sell My House Fast Columbus buys homes for cash in Pataskala with an emphasis on speed and convenience for homeowners. We understand that various circumstances may prompt you to sell your home. Whether it's a sudden relocation, financial constraints, or simply a desire for a quick sale, we are here to assist. Say goodbye to the lengthy processes and hello to a seamless experience. When you sell with us, there's no need for middlemen, no hefty commission fees, and definitely no delays.
Sell Your House That is Damaged or Needs a Major Repair
Sell My House Fast Columbus specializes in purchasing properties in any condition in Pataskala. Houses with significant damages or in need of major repairs are no exception. We recognize the potential in every home, regardless of its current state. Don't stress over repair expenses or feel compelled to invest in renovations just to make a sale. We will provide a fair cash offer for your property as-is, relieving you of the burden and costs associated with repairs.
4 Easy Steps to Get Cash for Your Home in Pataskala
At Sell My House Fast Pataskala, we've simplified the process of selling your Pataskala home into four simple steps. These steps can be completed in two weeks or less (or we can slow down if you prefer), and the most challenging thing you will have to do is decide whether or not to accept our cash offer. The four steps are even easier than they sound. Fill out a contact form, schedule a walkthrough, receive a cash offer, and sell when you're ready. That's it, and we'll show you exactly how simple each of these steps is.
Step 1: Contact Us About the House You Need to Sell
We aren't going to find you out of the blue. If you're looking to sell your home in the Pataskala, OH area, let us know! We have a contact form. It will ask you for some necessary information. We'll want a way to reach you (for step 2). We'll also ask a few basics about the house.
Once you fill out the contact form, we'll get back to you within 24 hours. In many cases, we can get back to you within an hour, then we'll move on to step 2.
Step 2: Schedule a Walkthrough
We can make an offer on any home in the Pataskala area, but we need to see the house first. When we do a walkthrough, we will be assessing the condition of the house. We'll also be taking detailed information about it. After compiling this information, we can calculate the offer we present to you.
We're not going to barge into your home uninvited. Instead, we'll work with you to schedule the walkthrough at a time that works for you. That means we need you to be there to let us in (unless you want to work out a different plan). When you consider that merely being present is the most we're going to ask of you, you can see just how easy it is to sell a house to us.
Step 3: Receive a Cash Offer for Your Home
After we see the house, we'll calculate the cash offer. You get to see the offer in its full detail. Then you get to make up your mind.
If you aren't comfortable with the offer, that's fine. We'll leave you be. If you like the offer, we'll go through a contract with you to formally sell the house. We will never pressure you into accepting the offer, and we'll give you ample time to consider it.
Step 4: Sell Immediately or Whenever You're Ready
Accepting our offer is the last step. We can close on the house in a matter of days if you need us to go as fast as possible. If you're not in such a hurry, we can slow down. Your needs and comfort level will determine the speed.
When we finalize the sale terms, we'll work out a move-out date with you. It's perfectly normal to need time to move out after the sale is complete. We account for this and can even push back the closing date to accommodate your schedule. Whatever you need, we'll take care of you. In the end, you get cash for your home.
Housing Trend in Pataskala
Pataskala's real estate dynamics echo patterns observed in places like Atlanta, where market conditions favor sellers. With property values on the rise and rental returns promising steady income, the area presents substantial opportunities for investors and homeowners alike. Supply constraints and robust demand continue to drive prices upwards, a trajectory that is expected to maintain its momentum in the foreseeable future. Given the prevailing trends, now could be an opportune moment to sell and capitalize on your property's value.
About Pataskala
Nestled in Ohio, Pataskala presents a harmonious blend of urban conveniences and rustic charm. Rich in heritage, the city offers its residents a peaceful atmosphere while ensuring they aren't far from modern amenities. Its growth trajectory and evolving landscape make it a desirable location for many.
Ready to sell your Pataskala home swiftly and efficiently? Sell My House Fast Columbus is your trusted partner. Unlock your home's value today. Contact us now at 614-567-5050.