Why Won't My House Sell?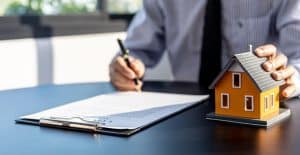 Have you decided to sell your house, but having trouble selling it? You thought your property would sell quickly, but after a few months, your home is still on the market. It happens, and there are multiple reasons for that. Let's take a look at the most common reasons and discuss how you can fix them in order to sell your property successfully.
Reasons Your House Won't Sell
The most common reasons why you cannot sell your house are the following: 
The price is too high. One of the most common mistakes that many homeowners make is asking too much more for their properties. It is understandable because people are emotionally attached to their homes and want to get top dollar for their precious properties. However, you need to be objective and realistic. You can look at recent auction results in your area or research sold homes in your neighborhood to have an idea of what a fair price for your property would be.
Bad staging. According to recent statistics, good staging has an effect on prospective buyers and helps sell it faster. For this reason, you need to spend some time to stage your home properly. The purpose of staging is to help your home look as good as possible. For example, you should choose the right furniture and place it properly to make your house look stylish and spacious at the same time.
The real estate agent is unprofessional. If you decided to sell your home the traditional way, you need to make sure that you are working with an experienced agent. If you hired a realtor, and your house still won't sell, it might be a sign that you are working with a bad agent. If you think that to be the case, talk to your agent and ask what else they could do to market your property and increase your chances of selling it.
The location is not attractive. Location is one of the main factors that potential homebuyers consider when they are looking for a new property. If your location is not highly rated and desirable, it can be difficult for you to sell your home. Even though you cannot change the location, there are other things you can do. For example, you can reduce the price or improve the condition of your home.
Bad photos of your property. Did you hire a professional photographer to take photos of your property? If not, you should keep in mind, that over 90% of prospective homebuyers search for properties online and look at their photos first. That is why it is important to post professional photos of your home that show it in the best light.
Your home is not ready. When buyers are searching for homes, they are expecting to find a property that is move-in ready. If your home is in poor condition and needs serious renovations, or if it is trashed, it will probably deter most of the potential buyers who are not ready to do fixings and repairs by themselves. As mentioned above, most people want to get a house that they can move into immediately.
The time is not right. Sometimes you pick the wrong time to list your home. If you do it during a down market, your chances to sell your property are lower. In this case, experts recommended to wait for a better time and rent out your house.
Sell Your House in Columbus Fast With 614 Home Buyers
If you decided to sell your home the traditional way and realize that it won't sell, you may feel frustrated. The good news is that there are other options to sell your property, and one of them is to sell it to a home investor.
If you own a home in Columbus, OH or any other nearby town and you need to sell it immediately, do not hesitate to reach out to 614 Home Buyers. Our company buys homes in Columbus and other surrounding areas and does it in a matter of weeks. You do not need to do any repairs, renovations, pay commission to a realtor, or move right after the sale. We purchase homes as-is, do it fast, and pay cash. 
If you want to know more about the process or have any questions, feel free to visit our website or give us a call.